Keynote Speaker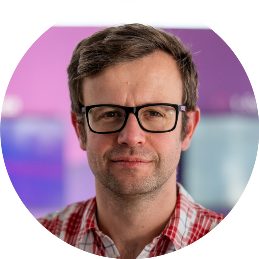 Richard Shotton
Richard is the author of The Choice Factory, a best-selling book on how to apply findings from behavioural science to advertising.
Campaign said of the book, "Buy it in paperback and slot Shotton next to your Morgan, Earls, Feldwick and Sharp. He sits comfortably next to the very best." Steve Harrison, the former Worldwide Creative Director at Wunderman claimed that it was "a classic advertising textbook in the making."
The Choice Factory topped a global poll organised by ad agency BBH to find the best book ever written on advertising.
Richard started his career as a media planner 20 years ago, working on accounts such as Coke, Lexus and comparethemarket.com, before founding Astroten, a consultancy specialising in applying behavioral science to business problems.
He regularly runs training sessions with brands, big and small, using insights from behavioral science to help solve their problems. Among his clients there have been brands such as Virgin, Renault, Molson Coors and Specsavers.
Richard is a regular conference speaker and has featured at events such as Cannes, Tedx, Ad Week and the Festival of Marketing.
He writes about the experiments he runs in a monthly column for Marketing Week but also for titles such as Campaign, WARC and many others.
He tweets about the latest social psychology findings from the handle @rshotton.